Offshore Software & Web Application Development
Real Advertise is a fully integrated IT consulting and solutions company, providing development, customization and integration services in enterprise applications, eCommerce, to companies of all sizes.
Our expertise in a wide range of technologies and industry-specific knowledge provide our customers with substantial improvements in the efficiency and performance of their businesses.
Our greatest strength lies in our ability to provide timely and cost-effective integrated technology solutions.
Our mission is to maximize the return on customers' technology investment. To achieve this, we develop, deploy, and host customized, scalable technology solutions that integrate seamlessly into our customers' existing environment. We pride ourselves on the fact that almost all our customers have experienced a faster time-to-market and an attractively low total cost of ownership.
Our Vision
We aim to provide innovative and cost effective web solutions, which not only gears up your present business processes but also helps to scale new horizons in near future. We help our clients to soar the sky of success by meeting the business needs in good time. Quality Web Programming, an E commerce solution lets the clients achieve their goals and take on new strides for the future. 

Our Core Values
Commitment, innovation, hard work, honesty and integrity are the core values for the success of our organization around the last two decades. We believe in building long term relationship with our clientele through our cost effective and superior quality client services.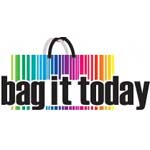 Our Experience
Years of expertise are one of the basic strengths of our organization. Our company has been catering to the needs of global clientele by offering quality web solutions of unmatched standards around two decades.
Our Teamwork
Our team of dedicated web professionals? work together as a family .We are committed to provide our clients with web solutions, as we believe that our success lies in customer satisfaction.